Delivery of goods from China can be called one of the most popular services. This country is not in vain considered a world workshop, and over the past 50 years, more than 370,000 new industrial enterprises have been opened here.
What is imported from China?
China is the world's largest manufacturer of a range of products: shoes, fabrics, fertilizers, cameras, watches, bicycles, washing machines, mobile phones, televisions and more.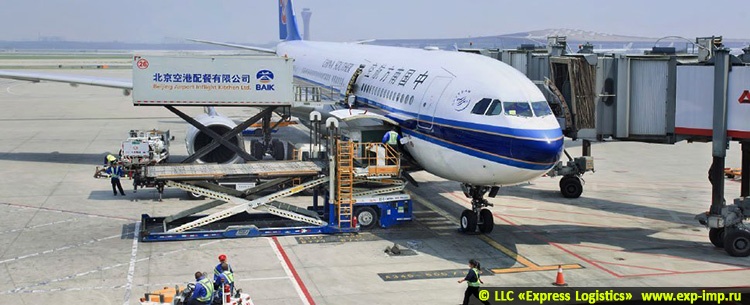 More cars are produced here than in the US and Japan combined: more than 18 million units per year. According to statistics, most often from China to Russia imported the following goods:
electrical machinery and equipment;
means of transport;
footwear and textiles;
product from metal;
chemical industry products;
articles of food;
agricultural raw material;
tooling;
wood and pulp and paper products.
Back in the country are imported goods and raw materials, materials that have a large industrial purpose:
metal;
rubber;
timber;
plastics;
chemical industry goods.
The most competitive products on the world market - clothing and footwear, children's toys. Every year, exports of electronics, automotive and cycle equipment expand. China is the world leader in the manufacture and export of office and telecommunications equipment.
Services of the "Express Logistics" company
Logistics company organizes regular shipping to / from China. The most popular types of freight are sea and rail. In the framework of multimodal cargo transportation, road transport is actively used to deliver cargo to the recipient's warehouse.
The length of roads in China is more than 4 million km, the length of the railway network is more than 100 thousand km. Thanks to this, it is possible to pick up cargo from anywhere in China and deliver it as quickly as possible to its destination.
Cargo transportation in the Asian country is carried out on large inland rivers, and international cargo transportation is carried out by sea. The major trading ports of China are Shanghai, Qingdao, Ningbo, Qinhuangdao, Guangzhou, Dalian, Tianjin. They are among the largest ports in the world and provide shipping to almost all countries of the world. The total volume of maritime freight is 100 million tons.
Our company performs cargo transportation from China. We work with products for any purpose. Railway or air transport is used for cargo delivery from China to Russia. Further within the country we bring them to any city. Given the vast distances to which the goods are transported, their delivery by one vehicle is not always possible. In this case, mixed transportation is used by several modes of transport, we also deliver cargoes.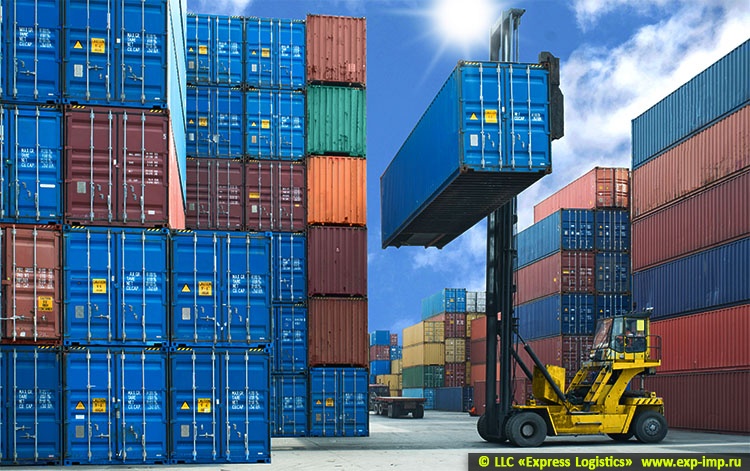 For our customers, we select the best ways to deliver the goods. In addition to transportation of goods from China, we can offer additional services. These include:
product certification (if necessary);
outsourcing of foreign economic activity, starting from the preparation of the contract and ending with a comprehensive organization of delivery of goods from China turnkey;
services of responsible storage of goods in a warehouse in Moscow.
We undertake the entire organization of the process of cargo delivery from China, while ensuring full responsibility for the cargo received and interaction with the consignor, customs and other services on which the cargo transportation process depends.
If you are only planning to import goods from China, then experienced managers will help with finding partners in the manufacturing country. Thanks to many years of partnership, our experts will find reliable suppliers of quality products and help to establish mutually beneficial cooperation between the companies.
It is profitable to work with us: competent logistics and a correctly chosen carrier help to reduce transport costs by almost half. The logistics company "Express Logistics" meets all the needs of clients in the international carriage of goods and the resolution of customs clearance issues. Complex turnkey services include the delivery of containerized cargo from any location in Russia to China or from an Asian country to Russia, insurance of goods (against any risks or just a vehicle wreck) and customs clearance of cargo.
Competently constructed transportation schemes provide fast delivery of goods from China, which contributes to the development of trade relations between countries and meeting the needs of wholesale and retail customers in goods of different groups. All services are available on both sides of the border.
Transportation of containers from China
Types of containers for transportation of goods:
Depending on the type of cargo, different types of containers are used for transportation from China:
standard containers. The most common type of container, which has a length of 40 or 60 feet. It is a hermetically sealed container with a rigid, water- and dust-proof case, which ensures the safety of cargo during transportation.
20 or 40-foot open top;
platforms (the so-called type of container without side walls);
refrigerators - 20- or 40-foot containers equipped with a refrigeration unit and used to transport perishable foodstuffs and other products that require compliance with the temperature regime during transportation and storage;
vented containers;
containers for bulk cargo, equipped with a door in the side wall;
container tank - designed for the transport of food and chemical products in a liquid state, liquefied gases.
Delivery of groupage and consolidated freight
When delivering goods from China, the sea mode of transport is often used. Depending on the volume of cargo, the client is invited to choose:
transportation of full container;
delivery of consolidated cargo;
FCL - Full Container Load is a fully loaded container. It is loaded and sealed directly by the supplier or manufacturer of the goods and is delivered to the destination by one or several types of transport (for multimodal transportation). When calculating transportation costs, a single tariff machine per container is used.
LCL - Less than Container Load - modular container (consolidated). This name is used for the transportation of groupage cargoes, when cargo of several senders are consolidated and transported in one container. This allows you to organize the delivery of small shipments of goods and share the cost of freight transportation among all shippers. It is calculated based on the volume of cargo.
The shipper has the opportunity to pay only for the place in the container, which occupies his cargo, however additional costs are possible - for example, for storing goods in a consolidated warehouse at the port of loading. In addition, labeling is mandatory for cargo - it is necessary to sort the cargo (delimiting it from the goods of other shippers). Marking is applied in two languages (English and Russian) in large print with indelible ink.
LCL cargo handling requires a lot of work - on booking a container, consolidating cargo, unloading at the port of destination, etc. Additional costs that may be incurred during the LCL shipment and increase the shipping costs of the sender:
Agency fees;
port service charge;
security fee;
the fee for processing of cargo in the terminal;
for an extradition order and others.
How to order the delivery of goods from China?

To order the transportation of goods from China, fill out an application on our website or call us. Based on the data provided, we will calculate the cost and delivery time. This takes into account the characteristics of the cargo, the type of transport used, the cost of certification (if necessary) and the amount of customs duties. The calculation of such accuracy can not give an online calculator, so this service is not on our website. We initially take into account all the variable data and give a reliable result.