Cargo from Germany is traditionally very popular. The reason is simple-German goods are famous for excellent quality. The most developed industries in this country are considered to be the automotive industry, chemical industry, shipbuilding, production of computer equipment, equipment for enterprises and electrical engineering, as well as machine tools.
What is imported from Germany
By the end of 2017, Russia imported German goods worth about $ 24 billion at the same statistics, most often occurs following delivery of goods from Germany:
various equipment;
means of transport;
electronics;
pharmaceutical product;
optical, medical and measuring devices;
plastic and ferrous metal products;
aircraft;
perfumes and cosmetics.
Cargo transportation from the company "Express logistics"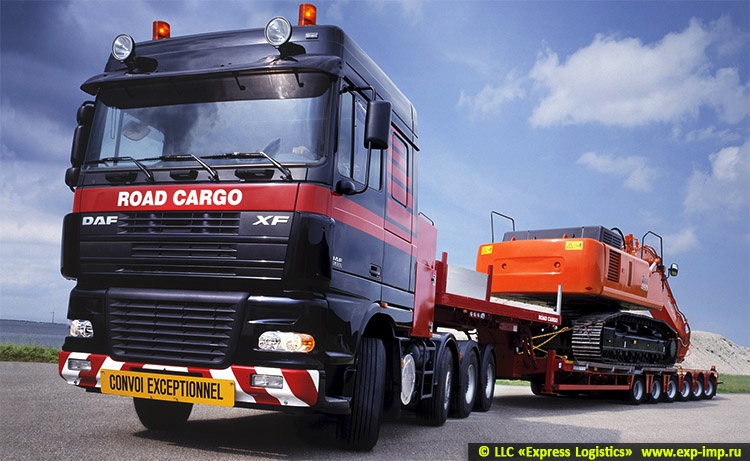 Our company specializes in the delivery of goods from Germany to Russia. We transport products for any purpose, except military. For this purpose, road, rail or air transport is used. If the cargo is delivered in the far distance or deliver a vehicle impossible use a mix of transportation by several modes of transport. In addition, we have a consolidation warehouse in Magdeburg, where it is convenient to carry small quantities of goods for the formation of "prefabricated" machines.
In addition to the direct transportation of goods from Germany to Russia with the selection of the optimal route and mode of transport, we can offer our customers a number of additional services:
outsourcing of foreign economic activity, starting from preparation of the contract and finishing with the complex organization of turnkey delivery;
product certification (if necessary);
secure storage services in Moscow or Magdeburg.
How to order delivery of goods from Germany?
To order cargo from Germany to Russia, fill out an application on our website. We will provide you with the calculation of the cost and time of delivery, taking into account the characteristics of the cargo and the type of transport used. We do not have an online calculator for calculating the cost, because such services give only approximate results. Actual and estimated figures may vary significantly. We initially take into account all the variable data and give a reliable cost and delivery time.