Quite often there is a need to transport goods that can not traditionally be strengthened or packed. In most cases, it is chalk, grain, sand, salt or sugar, ore and building materials. These products are in great demand among domestic producers, who prefer to buy foreign goods to implement their activities. However, the impossibility of fixing them in a stationary state is not a reason to refuse cargo transportation. The company "Express Logistics" is ready to solve this problem and provide special shipping containers that guarantee the integrity of the goods.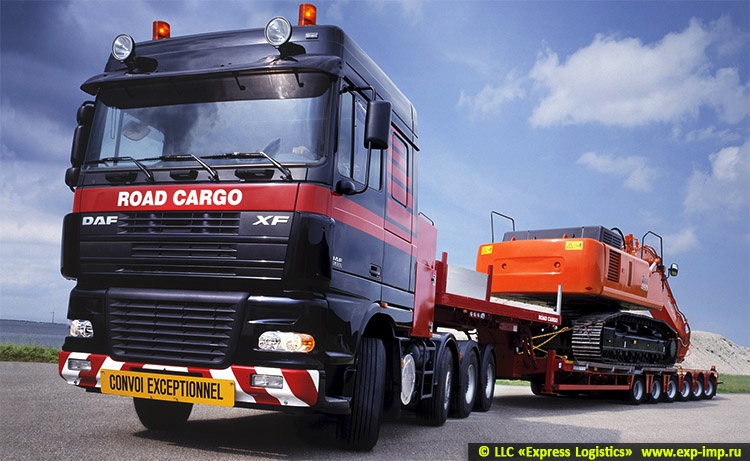 What is bulk cargo?
This term applies to products that are delivered in bulk, without the use of packaging. Some may think that this is just a subcategory of bulk cargo. But this is a misconception. The key difference between bulk products are their physical characteristics and characteristics. They consist of a large number of small particles that can have the same (homogeneous) or different (non-uniform) sizes. An important nuance is their great mobility, which greatly complicates the process of transportation. Transportation of goods with the usual contents can be carried out through the packaging of barrels or other containers, which can not be applied to bulk goods.
Bulk and heavy cargo conditionally divided into two types: grain and non-grain category. The first includes cereals, beans and oilseeds (peanuts, sunflowers, and many other crops used to make vegetable oil). China and other countries of the East willingly cooperate with Russian entrepreneurs, supplying them with these products. However, in order for them to overcome a long distance in integrity, without losing their taste and visual characteristics, we carefully select the types of transport and select the best option. During transportation, the biological properties of the product, their volume and specificity are taken into account. For example, the transportation of grain requires careful control of air access. This is due to the fact that being on the way, it can actively breathe, mature and even germinate. To prevent such situations, "Express Logistics" uses high-quality containers that can create an optimal microclimate and withstand a large mass of translatable content.
Rules for the carriage of bulk and heavy cargo
International transportation requires special responsibility on the part of the shipping company. We perfectly understand that fast and high-quality delivery of goods from another country is the key to successful production for modern companies. Therefore, "Express Logistics" uses the most reliable and proven ways to transport products, especially bulk cargo. Such shipping services are subject to the following rules:
Maximum cleanliness. Used containers provide the absence of dust and third-party odors that can be absorbed and spoil the goods.
Low humidity. Creating optimal climatic conditions prevents swelling, mold and other violations of the physical properties of the transported products.
Optimum temperature. If the bulk cargo is grain, then there is a high risk of self-heating and spontaneous combustion. Therefore, inside the container, conditions are created that exclude their occurrence.
Tightness. Bulk products tend to fall apart (due to increased mobility and fluidity). It can even penetrate small container slots, so we carefully monitor the integrity of the structures in which the product is transported.
Weather protection. Some types of bulk cargo (cement, lime or mineral fertilizers) need special protection from water. Therefore, it is necessary to provide all the conditions so that snow or rain could not harm the products. Another no less dangerous enemy for such substances is windy gusts. The wind can easily inflate them in different directions, because of which the addressee will receive an insufficient amount of the ordered cargo. Therefore, our freight include the use of covered containers equipped with dense materials.
Bulk oversized and heavy cargo is a special category that requires a responsible approach from the transport company. For many years, "Express Logistics" has been engaged in successful transportation of goods from anywhere in the world. Gained experience during this time, we are actively introducing into our activity, thanks to which the transportation is completed with a successful delivery to the destination. In our arsenal, many types of transport, containers of various sizes (10-20-40 feet) and a professional working team. Established contacts with the customs service guarantee the absence of any problems with crossing the state border. We prepare in advance the accompanying documentation, so that any bulk and heavy cargo arrives without delays and stops.