International cargo transportation: Japan
For the Russian Federation, Japan is an important trading partner, whose export share in some regions reaches 30% of the total number of goods imported from abroad. This is due to the high quality of Japanese products, combined with an acceptable cost of purchase and subsequent sale.
However, low price tags are provided only if the transportation is engaged in a logistics company with moderate pricing and high quality service. Otherwise, the final cost of goods will be too high or it is very likely that there will be problems in the transportation of goods from Japan to Russia — too long transportation, damage to products, etc. That will provoke additional monetary losses.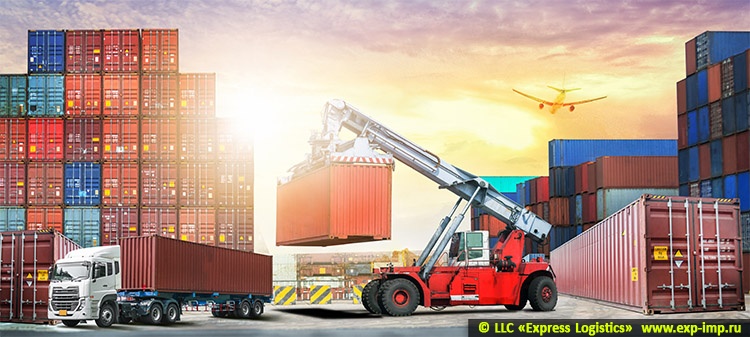 To prevent the implementation of such a scenario — please contact the logistics company "Express logistics". We are a well-known transport company that has been on the market for more than 17 years. We will be able to provide timely delivery of goods at inexpensive prices.
What types of vehicles are available for transportation from Japan to Russia and Europe?
"Express logistics" carries out transportation by all types of transport:
sea routes (any ports — Tokyo, Osaka, Kobe, Niigata, Toyama, etc.). A pleasant option for the cost, allowing to carry large and bulky loads, but has a conditional drawback — cargo transportation by liners is not operational;
airlines. The aircraft is a fast and reliable way to deliver a lot of goods in the shortest possible time, only the price of transportation of goods from Japan to Russia by air will be higher than by sea. That will suit not all.
If necessary, we can perform a combined transportation using cars, trains to pick up\deliver the goods to the port\airport or terminal. At the disposal of the company there are not only trucks, but also refrigerators designed to transport products that require special storage conditions (freezing) - cosmetics, medicines and food products.
FCL and LCL
These two terms refer to different types of container rentals. Abbreviations stand for:
Full Container-Load (for transportation of large batches). The whole ("Full") container (or several — depends on the volume of production) is given to the goods of one customer;
Less Container-Load (for transportation of small cargoes). A more economical option than FCL - only part of the container is rented instead of the whole. The remaining space is filled with the products of other customers. From that and the title includes the word "Less" - that is "buildable".
Since the company specializes in cargo transportation from Japan to Russia of any volume — we allow customers to choose the most optimal type of rental containers. And to transport small consignments without overpaying for renting the whole cargo container, most effectively investing money in transportation.
For reference — containers are 6 and 12 meters (20 and 40 feet). The six-meter containers can accommodate up to 11 Euro pallets (one size - 1.2x0.8 m), and in twelve-meter — to 25. If your shipment can take at least half of any of these containers — we recommend to give preference to FCL-lease. Then transportation will be considered effective, and investments — optimal. In addition, this way you will be able to protect your own cargo from the potentially negative impact of products belonging to other customers.
What documents will be required for transportation from Japan to Russia and Europe?
The list of documents required for importation of imported goods varies depending on the specific category of cargo. If you want to get more accurate information — contact Express logistics consultants and they will provide you with a list of documents. At the same time, you can also order customs clearance from our company through them and save yourself from the bureaucratic problems associated with this process.
In addition, self-preparation of documentation for transportation from Japan to Russia can lead to unpleasant consequences (delay in delivery and unforeseen financial losses), if there are mistakes in the design. Therefore, it is better to entrust this task to our employees — they perfectly and accurately cope with it.
What goods can be delivered from Japan to Russia and other countries with the help of "Express logistics"?
A large share of transportation from this state in our company is electronics:
monitors;
laptops and computers;
tablets;
accessories for the PC (e.g. graphics card);
phones and smartphones;
Led-lamps and other electrical equipment.
However, from time to time we organize cargo transportation from Japan to Russia, the price of which is quite reasonable, different foods, medicines or cosmetics. Proper storage conditions for such temperature loads are guaranteed.
Many years of experience "Express logistics" - the key to successful cooperation!
Our company provides international transport services is not the first year and quite successfully. What is an important role played by two factors:
optimizing your workflow;
the staff consists exclusively of highly qualified personnel with extensive experience.
So, if you decide to order cargo transportation from Japan to Russia, Europe and other countries with us — You will receive professional service and will be satisfied with the result of cooperation!