Commercial activities of most modern companies are closely associated with the need to deliver goods from other countries and even continents. Today, cargo transportation provides ample opportunities for the implementation of this task: several convenient and fast modes of transport, cargo insurance and reliable suppliers. To choose a suitable method of transportation, you need to familiarize yourself with the nuances of the chartering agreement, cargo marking, the features of the chosen route, as well as what the freight price is made of.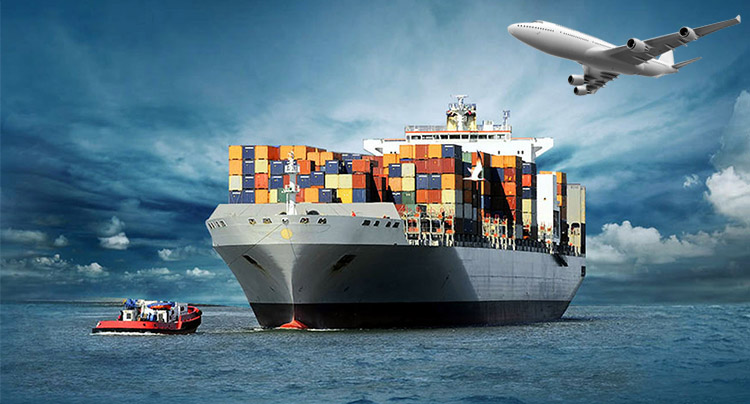 Sea freight
Despite the fact that the delivery of goods by sea is the most ancient way, it is now very popular and in demand among various companies. And this is not surprising, because such freight of containers or cargo has a number of weighty advantages, including:
Significant temporary savings. One cargo ship can simultaneously accommodate several large consignments of goods, so that it is possible to transport a lot of cargo at a time.
Affordable cost. Freight of ships is distinguished by the most affordable price, especially in comparison with air transportation.
Safety guarantee. Sealed containers are delivered to the destination without any damage or defects, even when changing the transporting vessel.
High throughput. The sea has practically no boundaries, so you should not worry about temporary delays due to traffic jams.
It is important to understand that the cost of sea freight is calculated individually. Its size is influenced by such factors as the route, distance, type of cargo, its quantity, time, etc. The final price includes several components:
Base freight rate. This is a direct payment for the transportation of goods by sea. It depends on the distance and dimensions of the transported cargo.
Mandatory surcharge. It is necessary to compensate for the inconstant expenses of the subowner: issue of special port documentation, container handling fee at the port terminal (also includes payment for loading and unloading) and surcharge paid for changing the cost of fuel or oil used on the ship.
Additional services. Installed exclusively by the customer to create a more comfortable transportation environment. Additional services may include transportation of non-standard goods (animals), cleaning containers after use on the vessel, use of special refrigeration devices (a prerequisite for the transport of fish and other seafood), etc.
Air freight
Cargo transportation by plane is in the greatest demand among companies that need to transport oversized cargo in small quantities. However, it is necessary to know that such freight transportation has a number of restrictions: it is prohibited to transport items of linear dimensions exceeding 150 cm, as well as liquid, loose and explosive substances. But even despite these limitations, this type of transportation has a number of significant advantages, including:
Speed. Delivery of goods by plane is the fastest way to get the necessary goods from anywhere in the world. Due to this, it is possible to deliver perishable products without loss of quality and to sell them on the market.
Security. Cargo planes are equipped with special devices for reliable storage and securing of cargo. Separate instructions and safety standards have been developed for them, which ensures that the integrity of the product is preserved. This type of container freight is particularly in demand among organizations involved in the international transport of glassware, glass or porcelain.
Proximity to the warehouse. Unlike freight by ship, air delivery can be carried out to any large settlement in which there is a filler strip. From here it is much easier and faster to transport cargo to the warehouse than from the port.
The calculation of freight by aircraft is also carried out individually. The final price is influenced by many factors:
Characteristics of the cargo itself. It takes into account its dimensions (size in centimeters), weight, name, packaging (box or pallet), place of departure and cost of the goods sent (indicated in the invoice).
Additional payment security. The cost of transportation increases if necessary to use additional means of protection, refrigerators, etc.
Surcharge for fuel.
Fuel and safety premium is calculated based on actual cargo weight. In addition, the price may be affected by the hazard ratio of the goods, various fees (both domestic and international) and seasonal changes in the pricing policy in the transport market.
Today, freight services are a necessary component of successful business development. International shipping allows you to expand your customer base, attract new partners or investors, increase credibility and competitiveness, as well as enter the global market arena. The modern choice of types of transportation makes it possible to choose the optimal and most profitable type of transportation, allowing to increase sales figures.