How to choose a reliable business partner in international logistics?
For most modern companies, regardless of the type of their main activity, international shipping is in great demand. In order to minimize risks and have a chance of long-term fruitful cooperation, it is important to contact the official representatives of the transportation market. To this end, it is worthwhile not only to conduct your own monitoring of all participants and their proposals, but also to pay attention to the offers and pricing policies provided. It should be noted that large companies with extensive experience, are guided by the cost of their services and a wide range of consumers, providing an opportunity for every potential customer to use high-quality and safe service.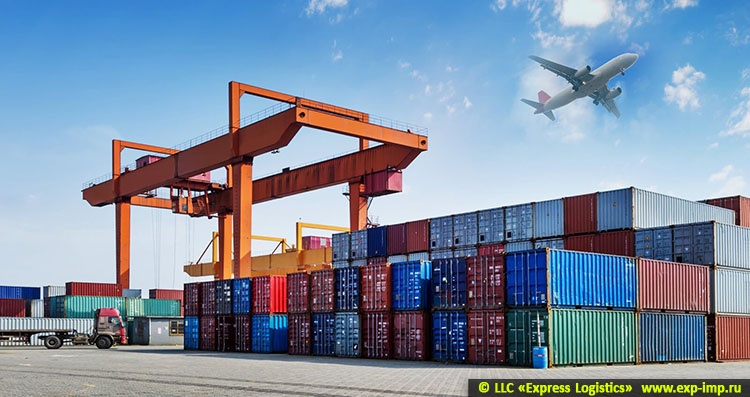 Main selection criteria
When selecting a business partner for the carriage of international cargo, you should pay particular attention to the following criteria:
Experience. For over 17 years, Express Logistics has been engaged in the transportation and transportation of large and oversized cargo from anywhere in the world. During this period, we have managed to significantly expand our customer base and strengthen our leading position in the global and domestic market. Among our clients are individuals and legal entities, small enterprises and large corporations that cooperate with us on an ongoing basis.
Individual approach to each order. We transport your cargo in several ways: airplanes, ships, travel and trucks. For all orders, a thorough route is developed, which will significantly save time and resources. Thanks to this, the customer gets his order in its original form and without the slightest time delay.
Preparation of documentation. Our company cooperates with reliable suppliers, and also has a well-established contact with the customs service. We have an excellent knowledge of the necessary information for the transportation of goods, so we are independently engaged in the preparation and collection of a package of documents. All shipping services are absolutely legal and correct from a legal point of view.
Insurance. Cargo insurance (especially valuable or fragile) is one of the main criteria that you should pay attention to. Express Logistics guarantees that the customer will receive his goods in integrity and safety, without the slightest defect and damage.
Cooperation with countries. Not all transport companies can boast of permission and the ability to transport products from several countries. We carry out fast export and import from continents of Europe, America, Asia, Australia, the East, Africa and Russia. Our routes are created for more than 40 countries, allowing you to deliver the right product from anywhere in the world.
Transportation of containers by sea and rail transport. The presence of several types of containers makes it possible to guarantee the safety and security of the goods throughout the trip. They are made of high-strength metal, which is not afraid of mechanical damage, and also allows for the transportation of cargo "door-to-door."
Types of containers
The company "Express Logistics" uses several types of containers, so that the customer can not worry about the safety of their cargo. Among them:
FLC (Full Contair Load). This logistic term refers to the transportation of an order in a whole container. At the same time, cargo can be transported in both 20 pound and 40 pound types. Their distinctive feature is that when transported to FLC, the sender leases a full-fledged and single container, that is, according to the scheme 1 sender = 1 recipient. In most cases, they are in demand from large companies and corporations that sell in large volumes.
LCL (Less Contair Load). This abbreviation is used for containerized freight. Their rental is a cost-effective and economical solution for customers who do not have enough goods to completely fill the free space of the container. In this case, several cargoes from different recipients are placed in it, that is, several senders = several recipients operate. At the same time, delivery is carried out through several intermediate warehouses according to a single document. In most cases, a forwarding agent's bill of lading is in its capacity. The calculation for the transportation service is carried out for 1 ton or for 1 cubic meter (the biggest indicator is taken into account). This variety is suitable for businesses that need to transport small shipments. This is especially true for companies cooperating with senders from China or Turkey.
LCL is a rather complicated process, which includes several important steps:
Collecting similar goods in a consolidation warehouse;
Filtration of goods and their formation taking into account the direction;
Additional packaging and labeling (if necessary);
Registration of accompanying documentation for all transported products;
Placement of goods in the container. At this stage it is extremely important to follow all the rules of placement, in order to avoid damage to the cargo during transportation.