Our company applies professional methods and tools in the delivery of groupage cargo to / from China, Japan, Hong Kong, Europe, America, Australia, Africa, Russia and other countries. Our task is to control all the way from point A to point B, so that the cargo is delivered without complications and problems without downtime and delays. Therefore, our truckers, all drivers are professionals of the highest category. Each of them knows how to act in a particular situation. Among other things, the entire movement of goods is controlled by our specialists on monitors. We know up to a second where the refrigerator is located with your load. Not every company can provide this service. For us, cargo security is paramount.
Our company "Express Logistics" provides international transportation of groupage cargo and all the rest in Asia, Europe, America and in 40 countries of the world for more than 17 years! We provide a full range of services if you need a turnkey or door-to-door delivery. These are customs clearance, customs clearance, international purchases and supplies of equipment and equipment from factories, import and export of goods, foreign economic activity, responsible storage of goods, consolidation of goods and much more.
Refrigerated transportation of goods
They are the most relevant service worldwide. Our refrigerators are able to deliver quickly deteriorated goods and products in the shortest possible time.
How does this happen?
Refrigeration-heating modern installation, mounted on an isothermal van with a total volume of 2 m³ to 120 m³. It serves to maintain the temperature inside it in a special mode: from −30 ° C to +12 ° C). This allows you to deliver not only products, but medical and chemical goods.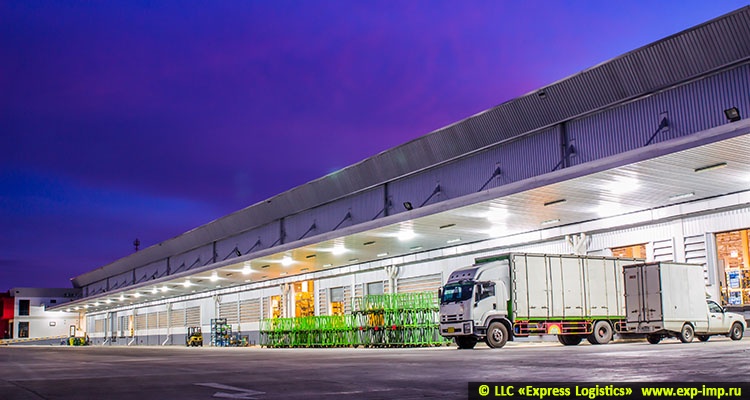 Features of refrigerated transport
- Of course, you can use air transportation, but it is not profitable for the customer, too high costs. Therefore, in terms of benefits, this service can significantly save your finances.
- For soon the ports must be maintained at a certain temperature, otherwise the products will be spoiled. It is we who assume this responsibility.
- We will calculate the delivery time so that you do not need to worry. Your cargo will be delivered neatly, efficiently and quickly.
- The company provides legal refrigerated transport. We have the appropriate license.
- All sanitary standards are observed.
If you need to translate exotic fruits, vegetables and sausages, feel free to contact our company "Express Logistics". We will help to deliver the goods in a special refrigerated way. For large enterprises we offer favorable conditions for the transportation of general cargo. Sign a contract with us and use the service today, otherwise tomorrow your place will be taken by other large enterprises and well-known suppliers.
LCL and FCL containers
The transport and logistics company "Express Logistics" performs container transportation by sea, railway transport and road transport. The choice is determined by the volume of cargo. You can choose one whole container or send your cargo in another container, along with the goods of other customers. Container express shipments have two characteristic groups.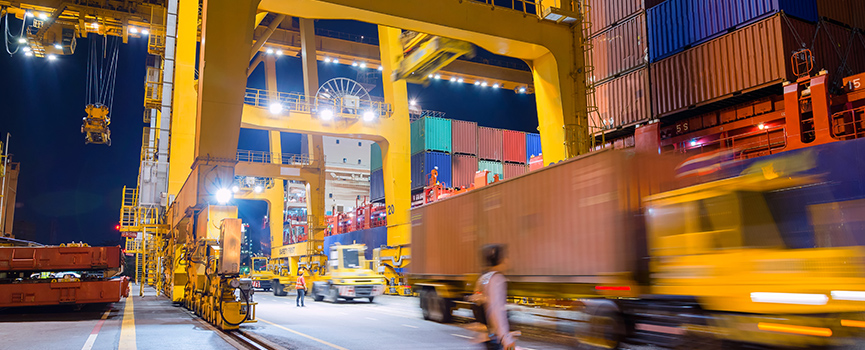 LCL, this is when several different senders use only 1 container. Each sender delivers the goods independently. The method is beneficial for international traffic.
FCL is when only one container is used by one sender and only for a separate non-mixed cargo. The customer takes the empty container, it stuffs it.
These two types allow you to quickly deliver any cargo abroad and back to Russia. Incredibly convenient service can be performed in different ways. Through the iron line, by air, by sea. The choice is yours. The sea route not only shortens the distance, but also saves your time.
Container shipping features
- LCL / LCL - at least two senders and several consignees. Convenient and easy to save money. Sending and delivery on time takes little time. Our company guarantees 100% delivery to all recipients.
- LCL / FCL - at least two consignors and one consignee. Advantageous double size for the sender and recipient. We advise you to consider this option closer. If you have additional questions, please contact the company.
- FCL / LCL - one sender and at least two recipients. Profitable for international shipments.
- FCL / FCL - one sender and one recipient. It requires costs, but if the cargo justifies and covers the fee, then this is a convenient option.
Advantages of these types of container shipments:
- The minimum cost of delivery for general cargo. Sealing cargo. For countries: USA, East Asia, China and many others, it is advantageous to divide the cost among all recipients. Therefore, the service is in demand in the international direction.
- We undertake customs clearance of containerized cargo.
- Each type of transportation in its characteristics has positive aspects that are beneficial to all.
- Payment for services is fairly affordable and not overpriced.
Use the service of international transportation of groupage cargo and containers from the transport and logistics company "Express Logistics", if you need to deliver goods and equipment to / from countries in Asia, Europe and other countries of the world on time. We work in more than 40 countries of the world. Leave a request on our website and our manager will contact you for details.